We have professional technical team to provide solutions to meet your growing needs.
Complete motor,electronic, mechanical and software solutions
Motor part: 1.Using ansoftmaxwell 2D and 3D electromagnetic simulation, confirm correct motor size/cogging size and choose suitable magnet.2.Consideration of noise level vibration and torque ripple, we optimize the structure of the motor and decrease the cogging torque. Combined with ansoftworkbench, do thermal load analysis on motor components 3. Mechanical structure design: Use solidworks for quality, material and tolerance design and conduct mechanical analysis on motor materials and structures by solidworks' own mechanical performance analysis 4. Sample make and test on noise/vibration /temperature rise/ and lifetime, etc.
Electronic part: Our hardware/software engineers help customer realize their demands,such as driver with function square/sine wave,open/closed loop/accurate position control/RS485,RS232 communication Mechanical part: We design all spare parts ourselves to ensure getting specifications we need. Strong supply chain on materials, surface treatment and mould/tooling make.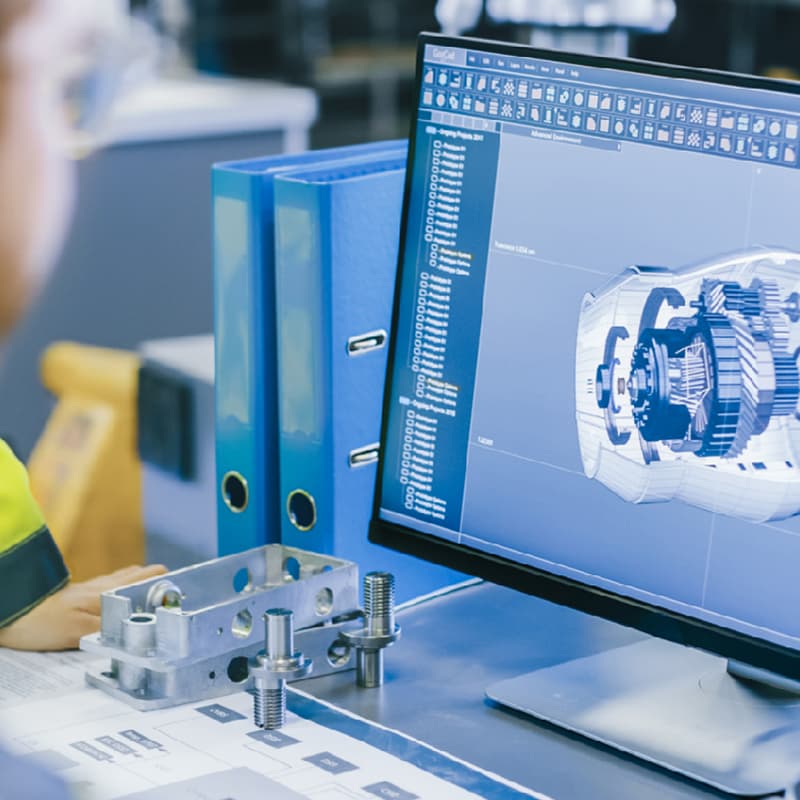 ZGC has set professional scientific research, development and testing system, through experiments, investigation and research, continuous innovation to ensure the reliability of technology and products.
We use finite element calculation (FEA), fatigue design calculation, two-dimensional and three-dimensional, to calculate the feasibility report of the scheme, provide a basis for material selection and mass production, obtain excellent design schemes while reducing technical costs, while maintaining The product has a very high level of quality.
Quality awareness for highest standards
ZGC has established a comprehensive quality management system, including IQC,first item inspection,process inspection,aging test and OQC.In addition, we have established a leading and fully-functional testing laboratory
This laboratory is to test the performance and reliability of products such as efficiency ,vibration, noise,lifetime etc., to meet the requirements of various customers and operating conditions.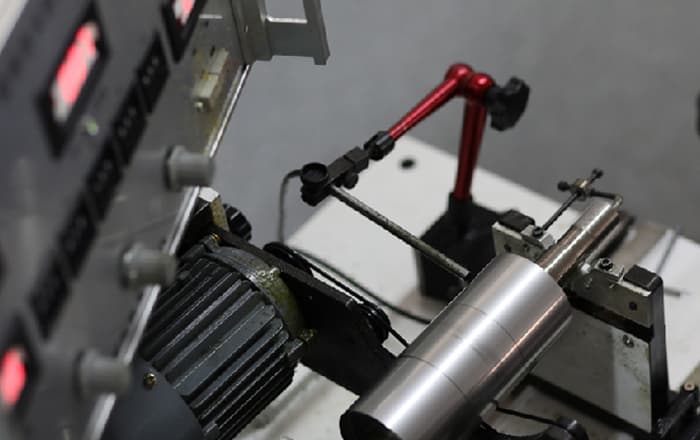 Production process management
All manufacturing processes require continuous inspection and improvement. Employees in each production process work hand in hand to make the process run smoothly and seamlessly, thereby shortening delivery time and improving efficiency. And before the products are delivered, they are fully inspected.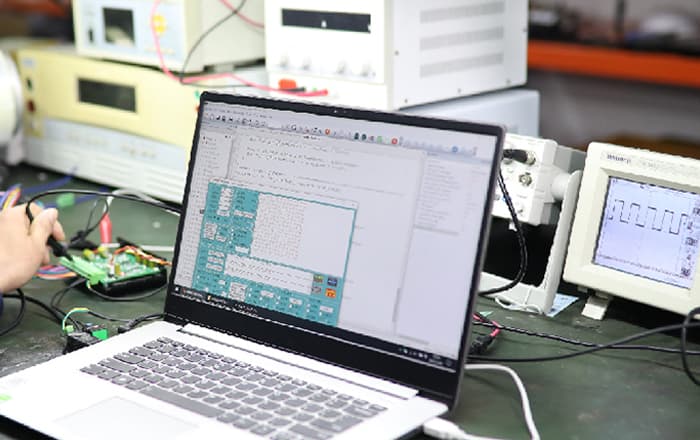 Independent test guarantee
In addition to the inspection of the production process, we also conduct comprehensive and in-depth inspections and random sample inspections on samples in independent laboratories to ensure consistently high component quality. According to special projects, we can also establish customized detection solution and test conditions.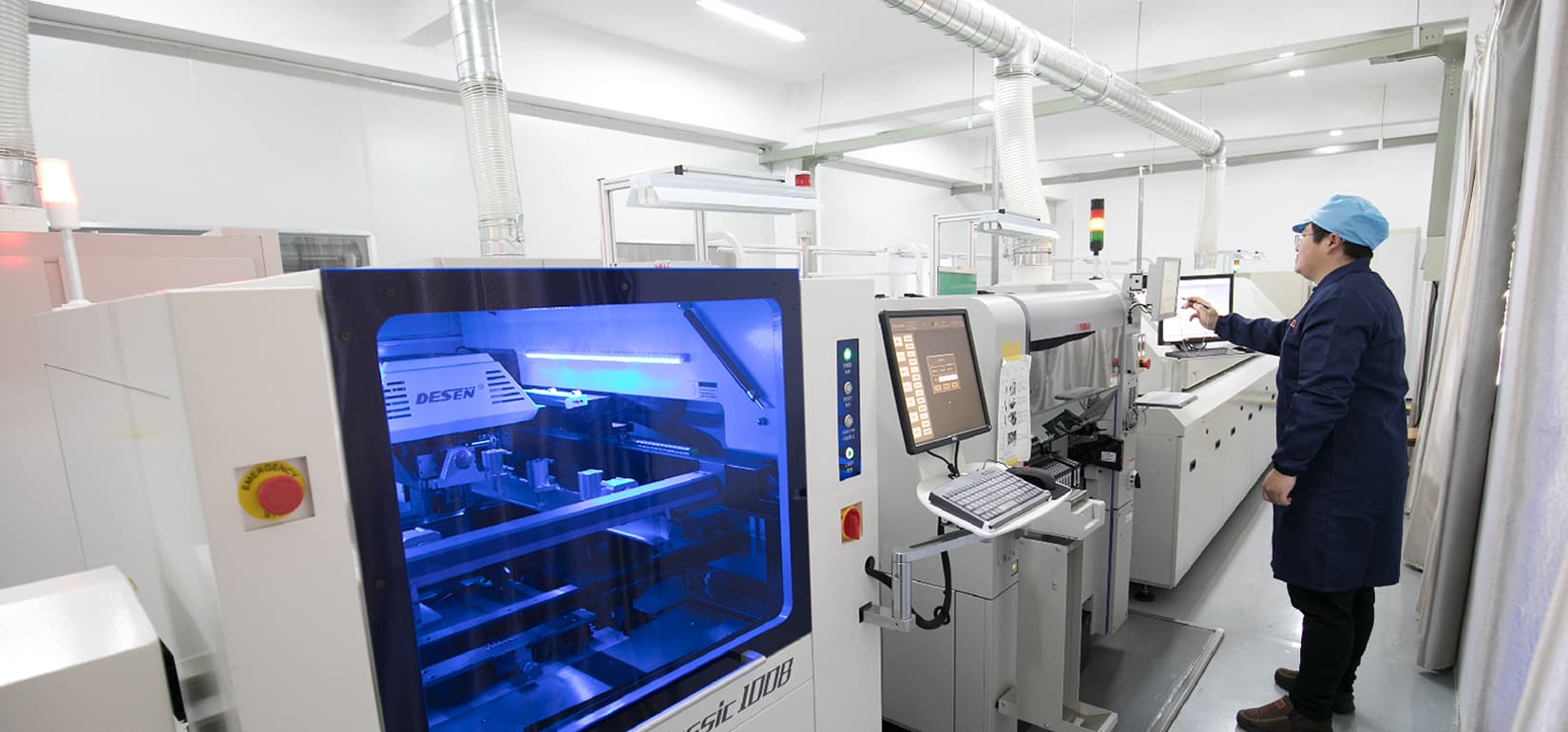 Complete production process
In ZGC, we have built a complete motor and control production process and facilities, with advanced winding machine,gear hobbing machine ,dynamic balancing machine,dynamometer,SMT chip mounter wave sodering machine,AOI,CNC machining centers and other processing and manufacturing equipment, which can meet the needs of customers for various customized products. Ensure efficient and flexible production in a short time and create excellent products.